Who Are We?
World Hoops is a sporting organization operating in Penang, Malaysia. We offer basketball programs, camps, and events to individuals of all ages and levels, and we also host professional 3X3 tournaments as a high-profile FIBA 3X3 organizer.
World Hoops puts people and community first
We make every decision with an emphasis on people. By focusing on our community, partners, and supporters, we can provide services that exceed expectations.
World Hoops Has A Global Supportive Family
Over time, we have formed genuine relationships with players, coaches, and industry professionals around the world. Thus, our 3X3 family can help us offer incredible experiences.
World Hoops is the premier FIBA 3X3 organizer in Southeast Asia
With years of experience, our expertise allows us to maintain a high standard of excellence across our programs and events. 
Purpose
At World Hoops, we believe that life is about learning. Our mission is to inspire people to learn and grow through the sport of basketball. We want to help individuals be the best that they can be, so we design our programs and events to reflect the values of hard work, character, and dedication. By challenging ourselves and others, we hope to grow and excel together.
Promise
World Hoops is committed to serving our community and partners. We will continuously learn and improve as a company by listening to feedback and embracing change. We will focus on the details so that we can deliver the amazing experiences our supporters deserve.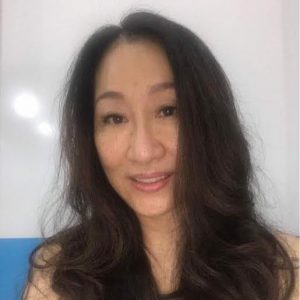 Grace Khor - Director & Partner
As a pioneer, Khor has elevated World Hoops since she took over in 2016. Her acute business mind and versatility has steadied the organization and opened many doors for the company to progress. Khor's passion lies in impacting the local community through her businesses. Thus, she has emphasized the importance of youth, community, and social responsibility at World Hoops.
Highlights
Nationality: Malaysian
Serial entrepreneur & experienced investor
Led multiple businesses across various industries
Over 25 years in property, IT, marketing, multimedia, and event management
Managed World Hoops since 2016
Ales Kunc - Partner & Coach
With over 27 years of experience as a professional player, Kunc offers unequalled basketball expertise. Kunc has competed and won at the highest level of 5-on-5 and 3X3 both as a player and a coach. His exceptional basketball mind and attention to detail allow players to learn effectively and accelerate their growth under his guidance.
Highlights
Nationality: Slovenian

2x FIBA 3X3 World Tour Finals Champion

2018 U23 3X3 Slovenian National Team Coach

2018 Team Manager (Xian U23 FIBA 3X3 World Cup)

2019 Coach & Team Manager of Team Jeddah (World Rank #16)

Joined World Hoops as a Partner & Coach in 2018

Managed multiple basketball camps and Challengers in Penang