Who Are We?
World Hoops is a sporting organization operating on the incredible island of Penang, Malaysia. We offer a variety of basketball programs and camps to individuals of all ages and levels. We are also a high-profile FIBA 3X3 organizer, hosting exceptional 3X3 Challengers/Masters for professionals worldwide and grassroots tournaments for our local community. 
World Hoops puts people and community at the forefront
We make every decision with an emphasis on people. By centering our approach on our community, partners, and supporters, we can provide services that exceed expectations.
World Hoops has a supportive family spanning the globe
Having formed genuine relationships with players, coaches, and industry professionals around the world, our extensive network lets us offer unique, once-in-a-lifetime experiences.
World Hoops is the premier FIBA 3X3 organizer in Southeast Asia
With years of experience, our expertise allows us to design quality basketball lessons and events.
Purpose
At World Hoops, we feel that life is about learning. Our mission is to inspire people to learn and grow through the sport of basketball. We aspire to help individuals be the best that they can be and develop into leaders of society. We strongly believe in the values of hard work, character, and dedication, so we design our basketball events and programs to reflect those priorities. By challenging ourselves and others, we hope to grow and excel together.
Promise
World Hoops promises to serve our community and partners with absolute commitment. To embody our mission and values, we continuously devote ourselves to learning and growing as a company, integrating feedback and embracing change. We focus on every detail and look for areas of improvement so that we can exceed expectations at each event. We will always set a high standard of excellence that our supporters deserve.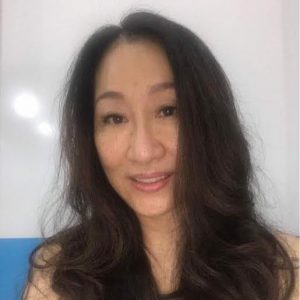 Grace Khor - Director & Partner
As an incredible pioneer, Khor has elevated World Hoops from its humble beginnings since she took over in 2016. Her acute business mind and versatility has steadied the organization and opened many doors for the company to progress. Khor's passion and happiness lies in impacting her community through her businesses, and she views World Hoops as the greatest opportunity for reaching out. Thus, she has focused her efforts to create programs involving youth and the local community as well as promoting socially responsible campaigns.
Highlights
Nationality: Malaysian
Seasoned entrepreneur & experienced investor
Led multiple businesses across various industries
Over 25 years in property, IT, marketing, multimedia, and event management
Managed World Hoops since 2016
Ales Kunc - Partner & Coach
With over 27 years of experience as a professional basketball player, Kunc offers unmatched expertise in terms of skill development and basketball IQ. Kunc has competed at the highest level in both 5-on-5 and 3X3, establishing himself as a star in various European leagues and as a champion on the 3X3 World Tour. His exceptional basketball mind and attention to detail allow players to learn effectively and accelerate their growth.
Highlights
Nationality: Slovenian

2x FIBA 3X3 World Tour Finals Champion

2018 U23 3X3 Slovenian National Team Coach

2018 Team Manager (Xian U23 FIBA 3X3 World Cup)

2019 Coach & Team Manager of Team Jeddah (World Rank #16)

Joined World Hoops as a Partner & Coach in 2018

Managed multiple basketball camps and Challengers in Penang